Williams Architects, Inc.






Our office has extensive commercial design and planning experience. We consistently provide services focused on enhancing the value of your investment. Our clients benefit from creative site and regulatory analysis that results in optimum utilization their property.
Commercial Experience
•Planning and zoning approvals for projects from $50k to $30 million throughout Connecticut
•800K Square feet of new commercial design and renovation experience
•Master planning
•Code modifications
•Tenant Improvements and finish specifications
•Exceptional Zoning variance record
•Corporate interiors and planning
•Building and Fire code analysis
•Re-subdivison
•Universal design
Seacrest Retirement- West Haven, CT
Seacrest is a State licensed assisted living facility overlooking Long Is-land Sound. The building has under-gone a total transformation from a hodgepodge of structures to the cohesive facade shown above. The project consisted of a 12,000 SF Addition (35 new beds), 7,000 SF renovation, and a complete exterior makeover. The design and lay-out was carefully planned to allow full occupancy during construction. This $2 million, 5-phase endeavor has taken almost two years to complete but is seen as a tremendous success by the owner and residents.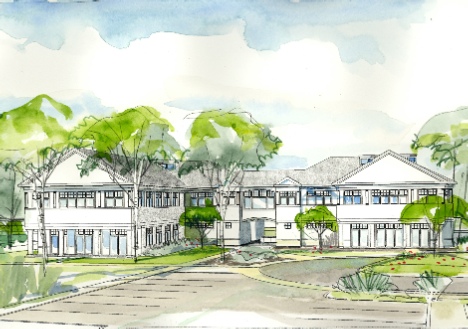 Shoreline Fitness- Clinton, CT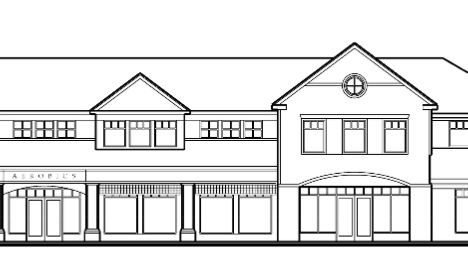 Liberty Square- Clinton, CT
On the west side of the Liberty Square lot a new building was constructed to echo the village era. Facing the street is a federal style structure, which extends in the rear into an attached barn typical of New England farmhouses. Leased space totals 8,000 sq ft with a multi-purpose first floor and two second floor apartments.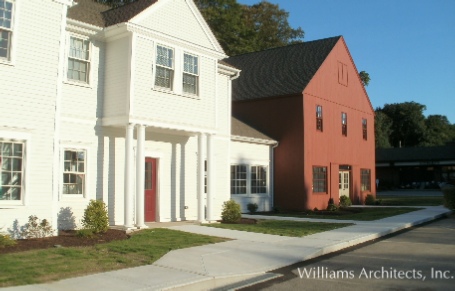 Corporate Headquarters- Guilford, CT